Fort Lauderdale, Florida
Until Tuesday last week I was all booked to go skiing (that is on snow) this weekend near the Sweden-Norway border, but due to a last minute request by work, I ended up sitting on a beach in the sun at Fort Lauderdale in Florida!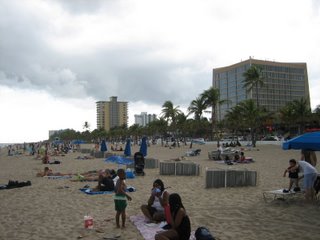 It was a last minute flight across the Atlantic for my first trip to the United States of America. My visit here is primarily for work and will be here for 3 weeks before I head back to Australia at Easter (via London to visit some friends). I am heading back to Sweden in late March.