A very happy holiday season
13th December 2008
A special day for myself and Kylie, after spending most of the past 18 months apart and knowing each other for over 6 yerears, we were both now back in Melbourne and I took a day out to ask if she would marry me. In the pouring rain and both fairly soaked, she accepted my proposal.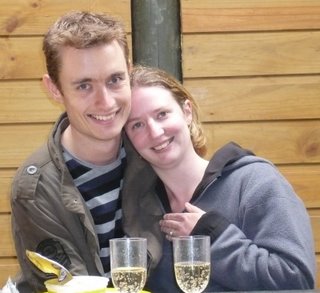 Here we are in Kinglake National Park the special place for both of us, with a few day trips there over the past few years and camping there back in
January 2005
(my first blog post).