Dinosaur Sand Sculptures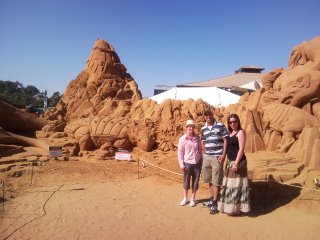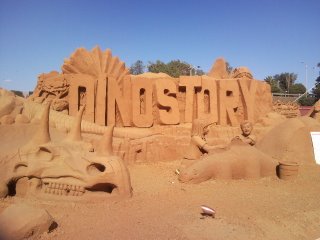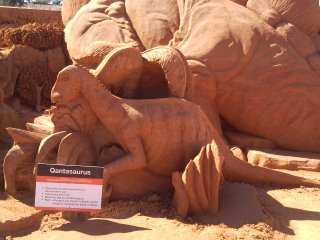 Today I paid a visit to the sand sculptures on the Frankston foreshore. A yearly event, the theme this year was "Dino Story." these 2 metre high sculptures are quite impressive and well worth a visit.
The most surprising dinosaur ... The Qantasaurus, if that isn't taking commercialism to a new level, just name a dinosaur (that you helped transport).