Göteborg
At the end of July I traveled across Sweden to the second largest city, Göteborg (Gothenburg). It is a fair bit smaller than Stockholm and rather than there being lakes and islands, it is all around the large river and canals. Here are a few photos from the half day I spent there on what was a very warm, stunning summer's day.

Looking out along the Göteborg River towards the port and beyond.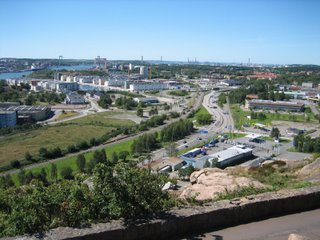 I think this photos sums up a Swedish city in summer. Fair haired, well dressed locals out shopping and taking in the sunshine.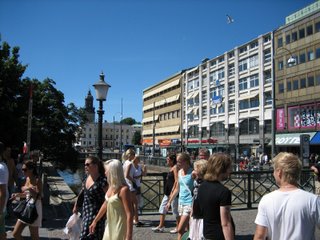 Some lock gates on the canal running through the city.