080808 in 08 city
08-08-08 - the start of the Beijing Olympics but also an important day in Stockholm. People from Stockholm are known as noll-åtta's in Sweden (08-ers) as their telephone area code begins with 08. So they also see this date as one of significance.
Here are a couple of colleagues and me on a permanently moored hostel-boat moored off the island of Skeppsholmen looking across to Gamla Stan. This was just a great fireworks show on the harbour.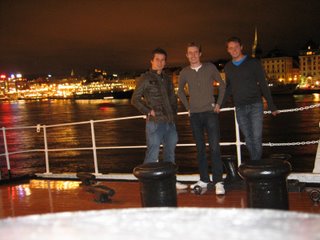 A large street party was held at "The Mushroom" in Stureplan, one of the main bar/club districts and where we end up most Saturday nights.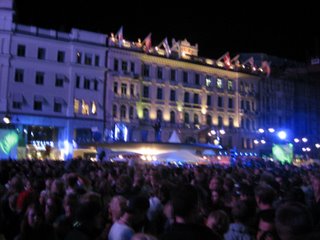 The next day we headed out to the archipelago jumping on the next ferry and taking it to the very last island. On what was initially a packed ferry, there was only one other person to get off at the last stop with us.
Watch this video
of the ferry calling at an island and making its way through the archipelago (sped up 4 times as the ferry doesn't move all that fast, and to make it a bit more interesting).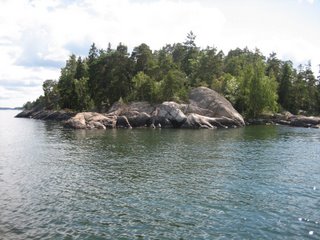 I don't think you can get more stereotypical Sweden than this, and old Volvo parked outside a red Scandinavian summer house on an island, what a life.