Lake District
Another visit to see my Grandmother for the weekend in the Lake District of Northern England and my parents who were also staying there. Just to keep her on her toes, I didn't tell my Grandmother that I was coming, but this wasn't the first time she has been surprised - our whole family turned up from Australia for her 80th just over 6 years ago.
On Sunday I went for boat ride (
video
) and a good walk around Derwent Water. Photos below.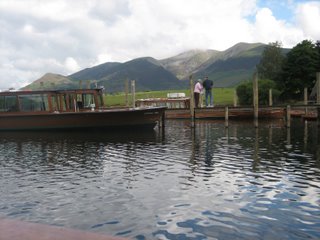 A fair climb to the top of Catbells fell for a great view of the surrounding lakes and fells and as far as Scotland across the sea from Workington.