Sailing on Stockholm Harbour
A city of islands, I just wouldn't feel right leaving Stockholm without going on a yacht. Today one of my work colleagues took us out on her yacht for a short sail around the harbour with perfect weather.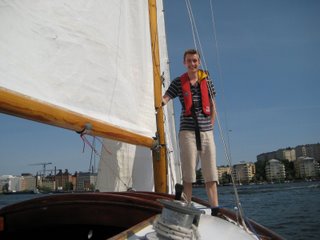 Farewell to my hat - bought in
Phuket Thailand
, lost in Stockholm harbour.