Springtime in Stockholm
The weather here has started to become very pleasant as Stockholmers come out from hibernation. April meant the return of the Stockholm city bikes after they also went into hibernation during the winter period (
post from last October
). This time I bought a season pass for the whole summer.
Here is a photo of myself and some colleagues from work enjoying the area around foreshore of Djurgården.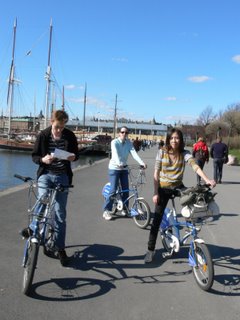 and again, at the opening weekend for the season of the well known amusement park in Stockholm, Gröna Lund.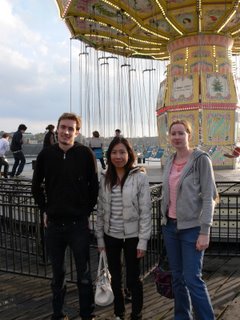 On the evening of the last day of April (before Sweden's national day on 1st May), it is
Walpurgis Night
, celebrated by having large bonfires in parks around the place. This one that we went to was on the island of Kungsholmen, not far from where I am staying.