Cruise to Helsinki
One of the well known activities to do whilst in Stockholm is to take one of the many ferry boats across the Baltic to some more eastern country. The long weekend in Sweden provided a good opportunity for some of us to take this infamous cruise to Helsinki.
This is not the first time I have visited Helsinki, I was there for a night in
January 2006
when it was much, much colder.
Here is a similar looking boat, taken as we headed out of Stockholm through the spectacular archipelago.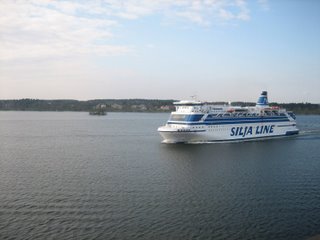 A very sunny day outside Helsinki cathedral, probably the most recognisable building in the city. This time, I did not have to watch out for ice when climbing the steps.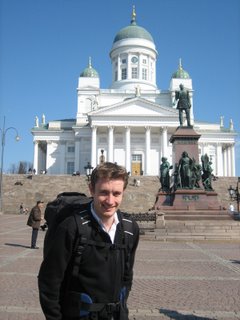 Another visit to the
Fortress of Suomenlinna
(Finnish), Sveaborg (Swedish) off the coast of Helsinki. This time it was green rather than
white
. A place with a very interesting history - originally a fort to defend the eastern border of the then much enlarged Kingdom of Sweden, before it was surrendered to the Russians exactly 200 years to the day we visited (3rd May 1808), before becoming part of Finland in 1917.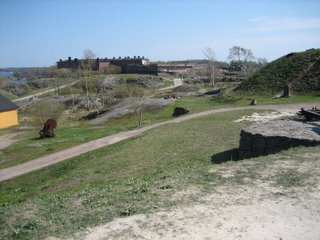 The view of Helsinki as we left on the ship back to Stockholm