Grand Prix Parade - Melbourne
Went into the city today, this time not for uni, to see the Grand Prix parade. There is still a lot the organisers need to do to make this event successful. If it wasn't for the doughnuts done by the cars on the corner, it would have been a real let down. Great to see the F1 and V8 cars racing around the city. I would have liked to see a few more cars, more regularly.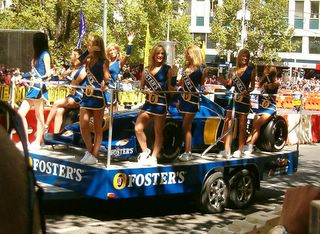 Pictured here is Mark Skaife's car, just turned from Swanston into Collins Street.