Helsinki, Finland
Our trip back home took us through this place, and what a great place it is.
It's the first European country where people appear to be happy to speak English, everyone is so friendly and fairly high tech. I had worries about how cold it might be in Helisinki in winter, but we missed any bad weather fortunately and had an awesome time, even though just for one night. Celebrated Andrew's birthday in true style at a very nice club on the main square.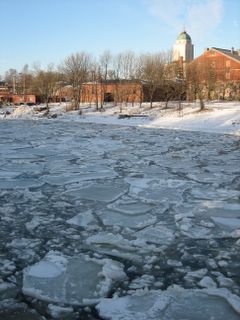 Visited Sveaborg (Fort of Sweden) - Helsinki was once part of Sweden, this was built to defend the country from the Russians.